Students
The Center for Business, Government & Society (CBGS) creates pathways—for students to extend and apply their learning and experience, for faculty to share their scholarship and their teaching, and for alumni and the broader world to connect with Tuck—to prepare business leaders for the evolving complexities of today's global economy. In the context of globalization and technological advancement, business success increasingly depends on reconciling the interests of its immediate stakeholders with the broader, deeply intertwined interests of both governments and society. Business leaders adept at navigating these interests will be better equipped and empowered to help build a more sustainable global economy.
CBGS creates and develops awareness, knowledge, skills, wisdom, and leadership on issues at the intersection of business, government and society. Focus areas are inherently dynamic, responsive to the challenges and opportunities leaders are facing. Since inception, these have included ethics, sustainability, social entrepreneurship, impact investing, corporate responsibility, public-private-social sector partnerships, community engagement, and public and social sector leadership.
The center offers many resources and pathways of involvement at Tuck that support and enhance an interest in the intersection of business, government, and society. Courses, clubs, career support, and other opportunities on campus and beyond, help students explore and deepen their interests.
Current Tuck Student Resources
"Working alongside health providers in a rural area during the global pandemic and seeing the way that leadership decisions are made during the COVID crisis was a once-in-a-lifetime experience."
Julia Berk T'20
Nonprofit Board Fellow
Student Pathways
Tuck graduates enter a wide variety of fields and positions in government, social enterprise, and sustainability. Discover the pathways that students have taken in the past.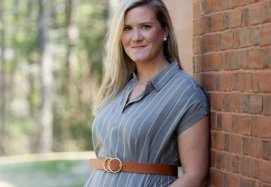 Caroline Wells T'20
"My driving mantra around business school has been to be brave. I remember this moment in former NH governor John Lynch's interactive seminar, How to Run for Office. He announced that we were going to have a mock debate and he asked for volunteers. Only one person raised his hand, and in that moment I told myself, 'You have to be brave.' So, I raised my hand and we had an impromptu mock debate in front of over 100 people. I was put on the spot. It was terrifying and exhilarating. And it was a chance to put my mantra into action." Read the full pathway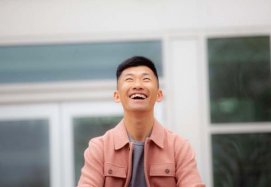 Kevin Yuan T'20
"Through courses like Leadership in the Global Economy and Communicating with Presence/ManComm, I received tremendous academic support in gaining confidence and presence. I applied these learnings directly when presenting to Patagonia senior leadership during our FYP, sharing sustainable innovations at United Nations Climate Conferences, and ultimately advocating for climate solutions in conversation with Democratic Presidential Candidates at the NH Climate Townhall." Read the full pathway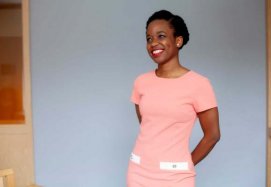 Tolulope Kehinde T'19
"Tuck's general coursework taught me so much—from the basic economic principles of supply and demand to more complex topics like capital markets. Consulting Project Management gave me a framework for tackling consulting problems. The Operations course in the core taught me about all the little things one has to think about when running a company—components that customers might not even notice until things don't work. And my classmates' varied levels of expertise were also quite an instructional part of my induction." Read the full pathway