India's Path to Progress Runs through Aadhaar
Aadhaar is the shorthand term for a biometric database sponsored by India's federal government and it's approaching 1.1 billion enrollees. This achievement may be the proverbial key to unlocking opportunities and efficiencies for hundreds of millions of people throughout the country – with potentially revolutionary implications for the domestic economy and even the global economy.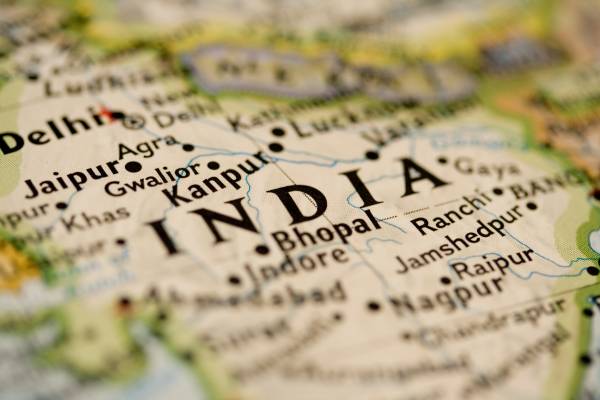 Monday morning quiz: name five technology products or platforms that have more than 1 billion users. Facebook, Google, YouTube, Gmail, WhatsApp. Check. Ok, now name one such product or platform with all of its users in only one country. Stumped? That's OK. Unless you live in India, or claim NRI status, there's a good chance you've never heard of aadhaar. But this is the shorthand term for a biometric database sponsored by India's federal government – and it's approaching 1.1 billion enrollees. Therein lies a tale. This achievement may be the proverbial key to unlocking opportunities and efficiencies for hundreds of millions of people throughout the country – with potentially revolutionary implications for the domestic economy and even the global economy.
The story begins with the federal government launching the Unique Identification Authority of India in January 2009. The authority's main task was to assign a unique 12-digit identification number to residents of India, non-resident Indians, and foreigners living in the country, based on fingerprint and iris scans. The number is known as aadhaar, which is a Hindi word that means "foundation," and the initiative has been described as "the biggest social project on the planet."
The federal government, which Indians will tell you is not known for its efficiency, had extraordinary success with the aadhaar rollout and enrollment (there's even an official aadhaar song and video, which can be seen here). It didn't hurt that the voluntary program was developed and overseen by Nandan Nilekani, a co-founder of Infosys, which is an India-based global leader in technology services.
One of the many changes enabled by aadhaar is for the government to transfer funds directly to a bank account linked to an individual aadhaar number. This was a radical break with the tradition of having the funds pass through the hands of others—a situation that Prime Minister Rajiv Gandhi once said caused 83 percent of every rupee never to reach the intended recipients. "The increased transparency and accountability brought about by the Aadhaar program will go a long way in plugging these leaks," write Nilekani and his co-author, Viral Shah, in their recent book, "Rebooting India: Realizing a Billion Aspirations."
Indeed, one comprehensive study, published in the American Economic Review, already shows this prediction coming true. The study, conducted in what was the Indian state Andhra Pradesh (which has split into two states since the study was concluded), found that those whose benefits were tied to their aadhaar number received these benefits between 17 and 29 percent faster than others. Even more important, individual earnings from the country's rural welfare program (NREGS) increased 24 percent, despite no increase in government outlays. "The net result," write the study authors, "is a significant reduction in leakage of funds between the government and target beneficiaries."
Another breakthrough is that individuals can seamlessly send or receive money, as the government also created a United Payment Interface that makes money transfer as simple as sending text messages. That's helped companies like Eko to simplify, and reduce the cost of, the remittances that are fundamental to much of India's economy. (Eko's founder, and other thought leaders, had a fascinating discussion at the Milken Institute Global Conference earlier this year.) The underlying interface is part of a payments infrastructure that Raghuram Rajan, while serving as head of India's central bank, described as the most sophisticated public payments infrastructure in the world.
Today, more than 280 million people in India have aadhaar-linked bank accounts. And it's not only bringing people into the financial system; it's enabling consumers to get credit (with their aadhaar number being used to build credit history) and to do so at lower rates, as transaction costs fall. A comprehensive article about the potential of aadhaar, published by the invaluable Indian news site Founding Fuel, described one scenario that the government has used to illustrate this potential:
Imagine Rajni [a fictional person] to be a street vendor. Every day she borrows Rs 90 from a moneylender, buys vegetables and sells them to her customers at a markup. At the end of the day, she makes about Rs 130-140, pays back Rs 100 to the lender, and takes the rest home. She ends up paying a usurious interest rate because the cost of servicing small loans is high—more importantly, because she has no other option. A new moneylender is likely to trust her even less, and the rates would be as high.
Now consider how her life changes with India Stack [the digital infrastructure underpinning aadhaar]. A lender will know who she is, thanks to biometric authentication, can look at her transactions and take a call on her creditworthiness, send her digital cash, and get paid back in digital cash. Each transaction she does leaves a digital trail, which she can use to borrow on better terms. From being locked in with a single moneylender, she can now choose from many and get better rates. She can now borrow more and increase her income.
One of the many other happy byproducts of aadhaar is female empowerment. Many other government programs, such as ration cards, tend to be directed at entire households, which puts the power in the hands of men. But research by the authors of "Aadhaar: Gender, Identity, and Development" found that under aadhaar, with government funds going directly to each individual's bank account, women have the ability to spend as they like.
As with any government program that involves divulging personal information, there are concerns about other possible uses for that information (government workers, for example, are being monitored via their aadhaar numbers and their attendance history is published online). And cyber-security must be a top priority. A major hack of the aadhaar system could paralyze parts of India's economy.
But we shouldn't let those concerns obscure the big picture: the extraordinary success of aadhaar so far. A number of countries are now looking to follow the Indian model, and the World Bank is looking to test it in Africa's Maghreb region. There's some justifiable national pride in potentially seeing this e-governance program go global.
The success of aadhaar suggests that it can be a model to help drive progress in other sectors of Indian society, such as education, health care, and the judicial system. If that progress comes, India could be on a long-term path to growth that would have far-reaching implications domestically and globally.
India is slated to become the world's most populous nation in the next 10-15 years, and it is already the world's third-largest economy (based on purchasing power exchange rates). With China slowing economically and demographically, the world needs a new engine of growth. There are few countries more important to the future of the global economy than India. The aadhaar phenomenon provides hope that future will be bright.
---
YOU MIGHT ALSO LIKE:
Slaughter & Rees Report: There Is No "I" in Team—The Ryder Cup